Etsy Best Seller Interview – CarolHladikDesigns
Please note, some of the links in the text below are affiliate links, which means that if you decide to buy any of their products or services, I'll receive a small commission. It helps me to maintain my blog, support my family and allows me to continue to create free content. I only recommend products that I use and love. Thank you for your support. For more details click the disclosure
---
It is time for another Etsy best seller interview. I love to search for different crochet patterns on Etsy, I have found so many amazing shops there, and I just keep finding more. You can read all the interviews here.
Today, I want to introduce Carol Hladik from Wichita, Kansas, United States. She is the creator of CarolHladikDesigns. There I have found 57 fun and functional crochet patterns from wearable blankets to baby rattles, boot cuffs, beanies, toys, and a lot more.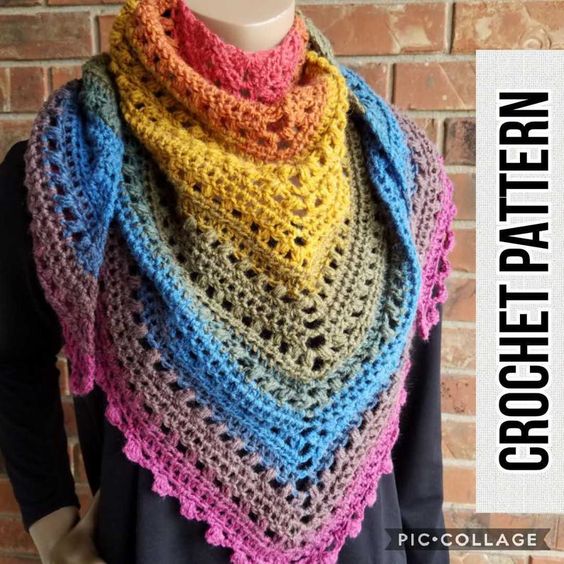 Carol has been married to her husband and best friend for 25 years. They have two amazing children, her son is in the USAF and her daughter is a college student. She homeschooled for 13 years before transitioning to full time work with crochet. They currently have one pet, a 2 year old Goldendoodle named Remi. He is very spoiled and at 80+ pounds has no idea how big he is! She often shares photos of him on my Instagram stories. You can follow her on Instagram here.
Carol's designs are so adorable that they inspire you to start creating them the first second, you see them. Just look at how happy the kids on the photos are.
While the wearable blankets are the majority of her designs, she is always coming up with new ideas. She has added many other patterns to her shop, from pillows to sweaters, and shawls. 
Carol is so kind; she gave all of my readers a coupon code for 15% off on anything in the CarolHladikDesigns shop. The code is: SPEC15  
Check out Carol's interview below, and get to know her better.
1. How did it all begin? Tell us your story.
Thank you so much for the interest in my story and how I got started!
I have always loved to be crafty. It doesn't matter what type of craft, I just love to create. I learned to crochet from my mother when I was very young and made lots of baby blankets and dish rags through the years. In 2015 I began to expand my crochet and make amigurumi, larger blankets, and many other items. I did well and sold many of my makes on Facebook and to family and friends.
In 2016 I had major surgery on my foot that took almost six months to heal. During this time I was confined to the couch and spent many hours crocheting. This was during the mermaid tail blanket phase and I made hundreds of mermaid and shark tails!
Due to the large cast I was wearing I couldn't use a mermaid tail blanket and so I decided to try and make something I could use as a blanket that would make me feel beautiful even though I couldn't even shower myself, let alone have my hair or makeup done. The Beauty and the Beast movie was being advertised on TV and I have always loved Belle. I didn't know if I could make a blanket that looked like a princess dress, but I was determined to try!
I created the blanket and my husband took a picture of it for me to share on one of the Facebook Crochet pages. I didn't expect the response I got! I had never really written a pattern before and now I had hundreds of people asking me for a pattern! I worked really hard and wrote up the pattern, but I made a lot of mistakes! I didn't know at the time that you should have your patterns tested by testers. Thankfully people who purchased my pattern were understanding and I was able to find some amazing testers who still test for me today.
The requests for more designs is so long that I am still working to fill them all 4 years later! 
2. What inspires you?
I have been so blessed by the outpouring of love and support that I have received over the years and have had the privilege to donate hundreds of blankets to children around the world who are in the hospital fighting cancer. Knowing how I felt during the time of healing I can't imagine being a child going through cancer treatments. I want them to feel special, beautiful and loved. They are my inspiration and the reason I do what I do.
 3. How does your every day look like?
Crochet has become my full-time job after taking care of our home. I usually spend the majority of the day working on designs, creating pieces, and writing up patterns. I am still learning about blogging, Pinterest, and Instagram, but I am working on growing those platforms as well.
My evenings are spent with family and I often work on a crochet project of some sort if we are watching a movie. I like to have my hands busy. 
 4. What is your favorite yarn?
I try to make my designs simple, quick, and cost effective to make. I use basic stitches and yarn that is easy to find. I have used Hobby Lobby I Love This Yarn for the majority of my designs because it is soft, affordable, and has a wide range of colors available. I have also recently discovered Brava Worsted Weight Yarn by We Crochet Official and it has become my go to yarn. The price is unbeatable and they have a great selection of colors while still offering a yarn that is soft and perfect for children.  
5. Do you have any advice for other sellers?
The advice I have for anyone who is just starting out is don't let fear stop you! Push yourself to try and if you fail, try again. Make sure you have everything tested, because even though the instructions sound good to you and make sense in your head, they may not come across clearly to others.
Take lots of pictures! Whenever I have a part of the design that could be difficult for someone I add in photos for each step. I am hoping to someday soon have video tutorials as well.
Share photos of your designs online, you never know when the right person will see it and you just might go viral!
Have a good support system. I have connected with some amazing crocheters around the world and we encourage and support each other daily. Sometimes you just need someone who understands what you are going through.
Keep learning. Never settle for where you are. There is always something to learn.
And finally, as hard as it is, don't let the negativity get to you. You WILL have people who don't like your designs, criticize your photos, or are just plain mean. It was one of the hardest things for me in the beginning and I really let it get to me. I let one negative comment undo 100 positive ones and I learned the hard way that those aren't my people. I cannot and will not please everyone. Once you accept that you will find that those that are your people will support you through it all. 
I love this interview with Carol Hladik. She is such a beautiful and inspiring person to donate hundreds of blankets to children around the world who are in the hospital fighting cancer. I am sure her blankets give them extra strength to get through the hard days.
You can see from her advice for other sellers, that she has a lot of knowledge and experience, no wonder she has more than 16K sales. And she is so kind to share them with us.
I am so grateful Carol Hladik took her time and answered my questions. I hope you liked this interview as much as I did. Please share with me in the comments which one of CarolHladikDesigns you like best.
If you want to know more about her and see all the new patterns, you can find her website here, her Instagram here, and her Facebook here.
Don't forget about the special coupon code just for my readers for 15% off on anything in the shop: SPEC15.  
You can pin this interview for later here:
Have a beautiful day, and enjoy crocheting. I am sure your list of things to make is a lot longer now.
Katja
Sharing is caring. Please follow and like us: