Gift Ideas for Crochet Lovers – Mother's Day Gifts
Please note, some of the links in the text below are affiliate links, which means that if you decide to buy any of their products or services, I'll receive a small commission. It helps me to maintain my blog, support my family and allows me to continue to create free content. I only recommend products that I use and love. Thank you for your support. For more details click the disclosure
---
Mother's Day is just around the corner. So I decided to put together this article to help you brainstorm some great gift ideas for crochet lovers.
Mother's Day is the special time of year when you get to celebrate your first best friend and the person you always turn to when you need advice.
Mother's Day is also a great time to show your love for all the other wonderful women in your life.
"There is no role in life that is

more essential than that of motherhood."

~ Elder M. Russell Ballard
If you're looking for a way to show your crafting mother, grandmothers, sisters, aunts, and friends how special you think they are, I have found some fantastic gifts.
I must admit I would be very excited if I got one of the things I am showing you below. If somebody doesn't buy me these, I will buy them myself. 🙂
I also included some lovely quotes about mothers to make these gifts stand out even more.
"A mother understands what a child does not say."

~Jewish proverb
If you know about the perfect gift, and I didn't share it, please tell me about it in the comments below. Let's make the most excellent gift list here.
"Time passes quickly, but one thing always lasts

– the love and support found in you."

~ Catherine Pulsifer
First, here are some of my personal favorite Crochet Books:
"A mother's arms are more comforting than anyone else's."

~ Princess Diana
Most of us are really excited just to be able to crochet, but our happiness level will increase even more with a unique crochet hook. If that is even possible. 🙂
"There will be so many times you feel like you failed.

But in the eyes, heart, and mind of your child, you are super mom."

~ Stephanie Precourt
Here are the Crochet hooks I would enjoy working with:
Handmade wooden Crochet Hook made by NelsonWood. I absolutely love his ergonomic hooks. I also interviewed him, and you can read it here: NelsonWood Interview.
I have also found handmade Polymer Clay Crochet Hooks. They are ergonomic too, and so cuuute! 🙂
Crochet Light Up Hooks – With the design of LED light, especially perfect for crocheting with dark-colored yarn or when you just need more light to crochet.
And Personalized Crochet Hooks. You can add a special message to make your gift really special. <3
"Being a mother is learning about strengths you didn't know you had."

~ Linda Wooten
"All that I am, or ever hope to be, I owe to my angel mother."

~ Abraham Lincoln
What about a beautiful Yarn Bowl?
And what goes in? The yarn, of course. 🙂
I have found an exceptional Hand Dyed Yarn. Just look at the colors! It is so beautiful. <3
I have also found Yarn Gift Box. With 10 skeins of quality Brown Sheep Wool with a Gift card included.
Omg, check out these big balls! And they are so soft.
And I also like the combination Yarn bag with a beautiful Hand Dyed yarn. They have many different variations.
"Mother is one to whom you hurry when you are troubled."

~ Emily Dickinson
You may also add these cute stitch markers.
"A mother is she who can take the place of all others

but whose place no one else can take."

~ Cardinal Mermillod
"When your mother asks, 'Do you want a piece of advice?'

it's a mere formality. It doesn't matter if you answer yes or no.

You're going to get it anyway."

~ Erma Bombeck
If you don't want to make gift sets by yourself, you can buy these cute amigurumi kits.
"The art of mothering is to teach the art of living to children."
~ Elaine Heffner
"God could not be everywhere, and therefore he made mothers."

~ Rudyard Kipling
And Look at This Beautiful Gift Set. <3

"Mother love is the fuel that enables a normal human being to do the impossible."

~ Marion C. Garretty
And at the end, I want to show you these cute cups.
Who doesn't want to have a cup of tea or coffee while they crochet?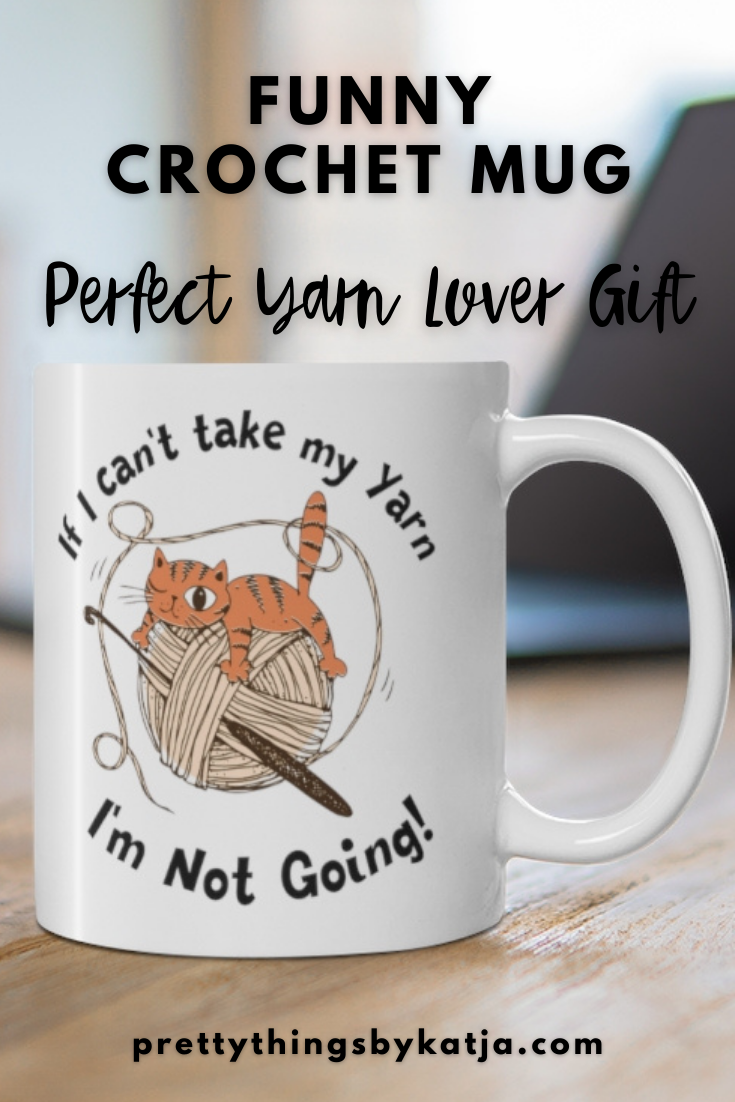 "There is no way to be a perfect mother,
and a million ways to be a good one."
~ Jill Churchill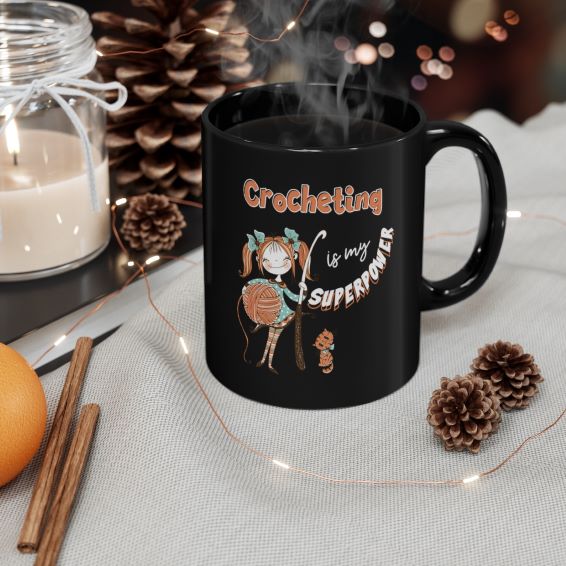 "It's not easy being a mother. If it were, fathers would do it."

~ The Golden Girls
I hope I helped you brainstorm for gift ideas, or at least I hope I didn't make it worse with so many suggestions. I think that all crocheting mums would be very excited to receive any of the things listed above.
"A mom forgives us all our faults,
not to mention one or two we don't even have."
~ Robert Brault
Share it with me; which suggestion do you like best?
And Pin this post for later here, so you will know where to find it when you need more inspiration.
*I couldn't help it. You know me, I love quotes. So here are a few more Mother's Day Quotes:
"In the end, mothers are always right. No one else tells the truth." ~ Randy Susan Meyers

"We have a secret in our culture, and it's not that birth is painful. It's that women are strong." ~ Laura Stavoe Harm

"To the world, you are a mother, but to your family, you are the world." ~ Unknown

"Acceptance, tolerance, bravery, compassion. These are the things my mom taught me." ~ Lady Gaga

"To a child's ear, 'mother' is magic in any language." ~ Arlene Benedict
"I can imagine no heroism greater than motherhood." ~ Lance Conrad

"Of all the rights of women, the greatest is to be a mother." ~ Lin Yutang
"Everything I am, you helped me to be." ~ Unknown
Have a beautiful day, and enjoy giving gifts to your crocheting mother, grandmother, or friend.
Katja
Sharing is caring. Please follow and like us: