FREE crochet breast awarness ribbon – free crochet video tutorials
You have probably heard that October is the pink month. It is called that way because it is breast cancer awareness month, and we wear pink ribbons to acknowledge that. In this post, I will show you free cancer awareness crochet patterns and a few ideas where you can include pink ribbons.
Did you know that there are 16 different colored cancer type awareness ribbons?
The use of various colored ribbons is designed to create public awareness of health, medical conditions, disability, and other issues. Awareness ribbons are short pieces of colored fabric folded into a loop. People wear a ribbon to make a statement of support for a cause.
Many different groups, foundations, and organizations have adopted ribbons as symbols of support or awareness. That is why various causes may often share the same, or similar, ribbon color(s).
Image source: Cliparts.co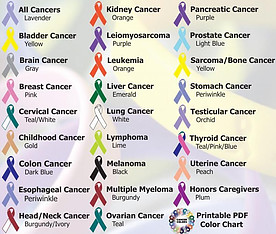 Wear your pink to show your support for the many that have been affected by breast cancer.
Breast cancer is a cancer that develops from breast tissue. Signs of breast cancer may include a lump in the breast, a change in breast shape, dimpling of the skin, fluid coming from the nipple, a newly-inverted nipple, or a red or scaly patch of skin.
Worldwide, breast cancer is the leading type of cancer in women, accounting for 25% of all cases. It is more common in developed countries and is more than 100 times more common in women than in men. That is right. Men can have it too.
Take the time to do a self-examination. It takes minutes and can save your life.
We must regularly inspect our breasts – During the birth period between the 8th and 12th day of the menstrual cycle (counted from the first day of bleeding – at that time, the breast is less tense and less painful), and in menopause always on the same day of the month. Some women's breasts are naturally full of lumps and nodules, so it is important that they become accustomed to what is their normal breast structure.
You must know your breasts to help identify potential changes to your breast. By regular breast self-examination, every woman can get to know her body and her breasts thoroughly. You can detect a difference in the breast when it is still small, helping to make diagnosis, treatment, and rehabilitation faster.
Go to BreastCancer.org for steps on how to do a self-exam. Share the link with your friends and loved ones.
Breast cancer prevention starts with healthy habits — such as limiting alcohol and staying active. Experts from the Mayo Clinic recommend that you don't smoke, control your weight, breast-feed as long as you can and, limit dose and duration of hormone therapy.
Be vigilant about breast cancer detection. If you notice any changes in your breasts, such as a new lump or skin changes, consult your doctor. Also, ask your doctor when to begin mammograms and other screenings based on your personal history.
We are the only one who can take care of our selves and our health.
Now let's get to more fun and relaxing stuff – crocheting.
I located free crochet video tutorials for breast cancer awareness.
You can wear the creations by yourself to show support for people fighting this disease. You can give it to your friend or family member that needs support in difficult times, or you can also offer these crochet items to charity.
I have made these earrings and keychain from the Crochetbug pattern.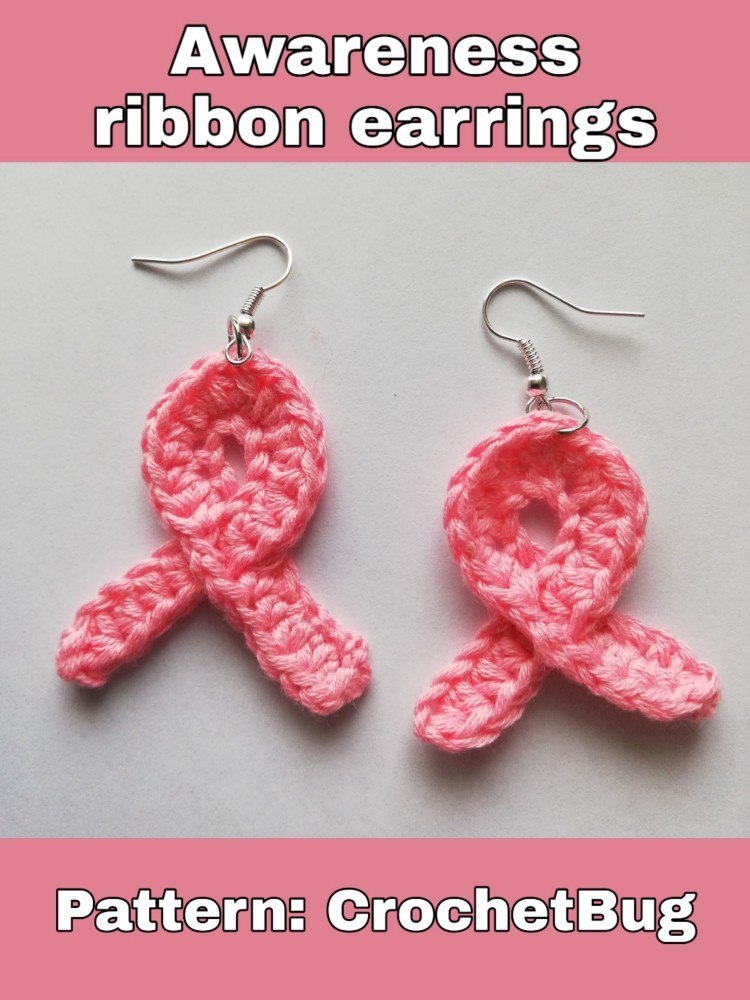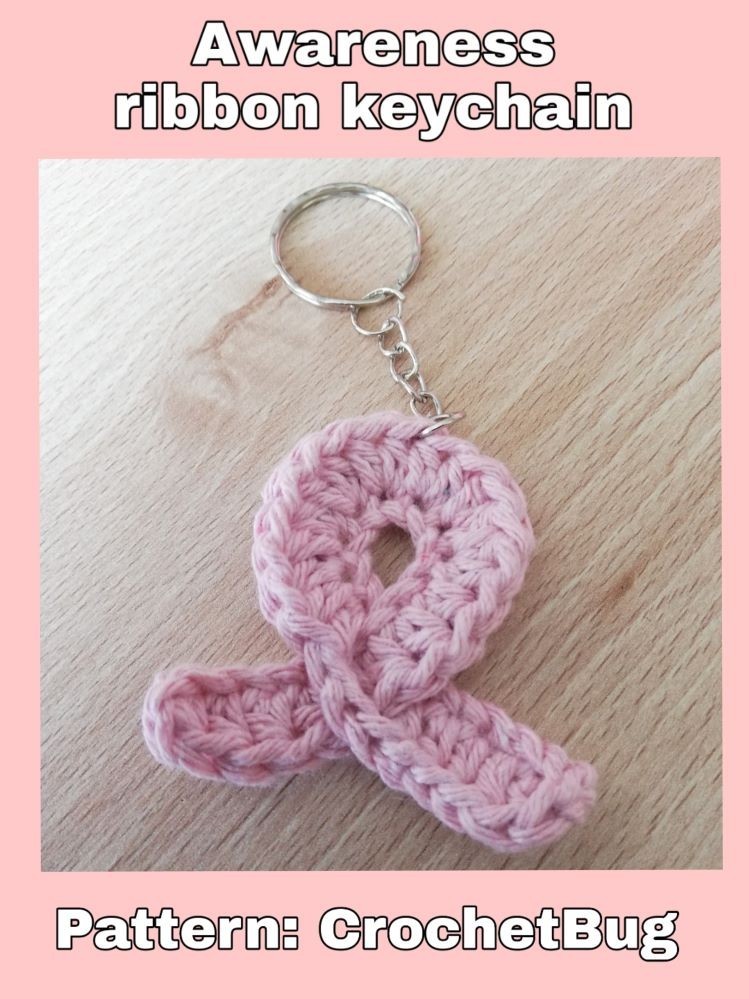 It is a simple, effortless, and fast design of a simple loop. You can make it in any color you wish, to support different causes.
The next tutorials are from different items you can make that include a ribbon.
The first one is a scarf from Naztazia. It is a crochet pink awareness ribbon scarf; it is simple to make and beautiful to wear.
You can make a crochet pink ribbon cancer awareness hat. Pattern is available in different sizes. The tutorial is from Crochet Jewel.
The third tutorial is from Naztazia again. It is a pink awareness ribbon magic potholder & refrigerator magnet for breast cancer. Cotton or wool yarn is highly recommended for the potholder. If you make it for decorative purposes, then you can use acrylic or any other yarn you wish. For potholders, you need to be careful with acrylic yarn, because it can melt when it is really hot. In this video tutorial, you will first learn how to make a beautiful ribbon, and when you finish with that, you can make a potholder.
The last tutorial I picked to present in this post is how to make a tapestry crochet handbag with a pink awareness ribbon. This pattern is also from Naztazia. I like her video tutorials; they are simple and easy to understand and follow, although this handbag is an intermediate pattern. You need to work with two different color yarns and change the color while you crochet multiple times. Tapestry crochet requires you to carry all the yarn colors together as you crochet.
Chances are, you or someone you know has been impacted by breast cancer in one way or another. When someone is going through a difficult time in their life, a homemade crochet gift can have an incredible effect. To know that someone thought about you and, dedicated their time and crochet efforts to you personally, is genuinely heartwarming. I send love to everyone who has a difficult time right now.
I hope you enjoyed my findings for the pink October. Which one do you like best? Tell me in the comments below.
Enjoy crocheting.
Have a beautiful day.
Katja
Sharing is caring. Please follow and like us: